We operate remotely and are available by phone during normal office hours at 1-800-456-0698.
Please be sure to confirm the type of unit you are renting (storage unit or parking spot only) prior to completing your reservation or rental.
We're in Your Neighborhood
Choose Neighborhood Storage
If you are looking for a storage unit in Ocala, Belleview, or anywhere else in Marion County, you've come to the right place!
We promise to provide each of our customers with quality storage space & friendly, caring storage consultants. Our goal is to provide you with helpful tips, maps, directions and contact information to each of our 27 storage facilities in the Ocala, FL, area. We strive to make your stay at Neighborhood Storage the most comfortable and convenient experience possible. With a variety of storage unit sizes and prices, you'll love our Ocala storage options.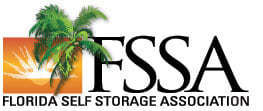 Everything You Need
At Neighborhood Storage, our units will exceed all of your expectations for what self storage looks like in Ocala and Marion County. From our incredible staff to our exclusive features, Neighborhood Storage can handle any self storage request. Whether you need temperature-controlled storage options or convenient access your unit, Neighborhood Storage can accommodate.
Find out more about the features and perks of storing at Neighborhood Storage. Call the management office today to speak with one of our storage experts.
Quick & Convenient in Ocala
When you store with Neighborhood Storage, you'll appreciate how easy it is to stop in to your storage unit while you're out running errands or on your way home from work. Our convenient location means you'll never have to plan your day around stopping by. Enjoy quick access to major roads, highways, and other necessities in Ocala.